Arash Mafi, Dean of Arts and Sciences
Arash Mafi earned his Ph.D. in theoretical high energy physics from The Ohio State University in 2001. Following postdoctoral appointments at the University of Arizona in Physics and The Optical Sciences Center, he joined Corning Incorporated as a Senior Research Scientist working on optical fibers and liquid crystal displays. He moved to the University of Wisconsin-Milwaukee in 2008, where he was an Associate Professor of Electrical Engineering and Computer Science, before joining the University of New Mexico in 2014. He is currently a Professor of Physics and Astronomy.
Prof. Mafi served as the General Chair of the Optical Science and Engineering (OSE) Graduate Program in 2015 and has been the Director of the Center for High Technology Materials (CHTM) since July 2016. He is a Fellow of the Optical Society of America (OSA), a Fellow of the International Society for Optics and Photonics (SPIE), and a Senior Member of IEEE. He is also a recipient of the NSF CAREER Award in 2013. His research group's work on Anderson Localization was selected by Physics World of the Institute of Physics (IOP) as a Top 10 Breakthrough in Physics in 2014. Most recently, in 2020, his research group, in collaboration with Prof. Sheik-Bahae and Prof. Tünnermann, demonstrated the first laser cooling of silica. His research focuses on integrating fundamental science and application at the intersection of quantum nonlinear optics and complexity. In recent years, he has mainly explored the quantum and nonlinear aspects of light-matter interaction in complex and disordered photonic structures, both in fundamental science and device applications.
Our Associate Deans
Associate Dean for Faculty Development and Special Assistant for Graduate Education
In addition to her College roles, Julia is currently the Director of ADVANCE at UNM and Professor in Chemistry and Chemical Biology.  She served as Vice President for Research and Economic Development from 2008-2012 and prior to that was chair of the Department of Chemical and Nuclear Engineering from 2002-2008. She came to UNM from Kent State University in 2002, where she as a faculty member in the Chemistry Department and a member of the Honors College. She is a Fellow of the American Vacuum Society, a Student Service Provider of the Year from UNM Student Affairs in 2012, a NM Business Weekly Power Broker in 2010, and received a Distinguished Teacher Award from Kent State University in 2001. She received her Ph.D. in analytical chemistry from the University of North Carolina.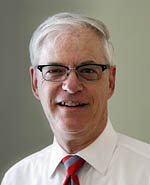 Senior Associate Dean & Associate Dean of Faculty
Philip is a Professor in the Department of Economics and currently the Associate Dean for Faculty and Senior Associate Dean.  He joined UNM in 1989 having completed his undergraduate and Master's degrees in Economics from the University of Western Australia and his Ph.D. in Economics from the University of California, Santa Barbara.  Philip teaches and researches in the fields of public finance, personal investing, risk management and the evaluation of public policies.  He has published on investing in education, higher education financing, valuing environmental amenities, the contingent valuation method, the economic costs of adolescent parenting and most recently on risk management, mitigation and insurance.  He is also a member of the National Association of Forensic Economics.
Associate Dean for Research
Chris has been a member of the UNM Department of Geography and Environmental Studies since 2012. He earned his Ph.D. in Geography from San Diego State University and the University of California, Santa Barbara, and his M.S. in Geographic Information Science from Clark University. Professor Lippitt's teaching and research focus on remote sensing and geographic information science (GIScience). His research requires routine collaboration with government, private sector, and extra-disciplinary cooperators and accessing a diverse array of federal, state, and private funding sources. He has started several research-derived companies, helped students launch their own, and advised teams though the NSF iCorps Research Commercialization Program. Chris is the founding Faculty Coordinator of the Interdisciplinary Science Cooperative (IS Co-op), Director of the Center for Advancement of Spatial Informatics Research and Education (ASPIRE), and Graduate Program Director supervising the New Mexico Doctoral Program in Geography, a joint program with New Mexico State University.