SPA shapes the public leaders of tomorrow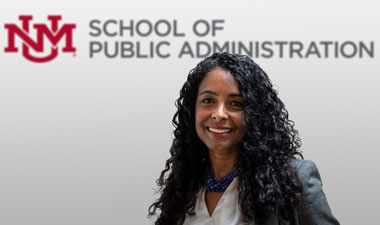 Posted: September 13, 2021
The School of Public Administration (SPA) launched the Fall 2021 semester with a new director who is laser focused on broadening the appeal and impact of the already nationally recognized programs.
Following a national search, Patria de Lancer Julnes joined the SPA faculty in August as the inaugural Rosenthal Endowed Professor of Public Administration and Director of the School of Public Administration. Her vibrant presence is captivating, and her energetic outlook is sure to motivate and mobilize students, faculty, and staff alike.
Read the full story at UNM Newsroom.