Scott Collins honored with UNM's 64th Annual Research Lecture award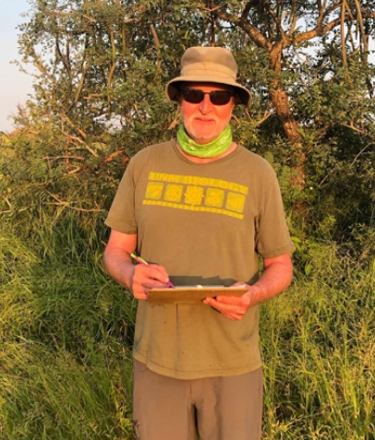 Posted: April 18, 2019
Distinguished Professor of Biology studies impacts on grassland ecosystems
The University of New Mexico's Annual Research Lecture, presented by the Office of the Vice President for Research, was established in 1954 and is one of the highest honors the University bestows on its faculty in recognition of research and creative activity. This year, Dr. Scott Collins, Distinguished Professor of Biology, will be honored.

As part of the ARL honor, Collins will present a lecture titled, "Grasslands As Model Ecosystems," on Tuesday, April 23 in the Centennial Engineering Auditorium.

The event starts at 5:30 p.m. A reception follows afterward.
To RSVP, visit: "Grasslands As Model Ecosystems"