Our Statement of Support for Africana Studies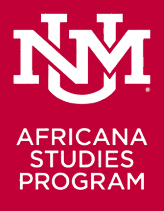 Posted: May 7, 2020
Dear colleagues,
I join colleagues throughout the university and broader community in condemning the recent attacks against the Africana Studies program and its leadership and in expressing my solidarity with the targets of these attacks. Sadly, this is not the first time that black faculty, staff, and students have been the target of racist attacks on our campus. This attack also comes in the context of an increasingly divisive and difficult time for our nation, where people of color are both subjected to increasing racism and disproportionate risks from COVID-19.  
The College of Arts and Sciences joins our partners in working to ensure that the director, faculty, students, and staff in Africana Studies are protected from harm. We also must help the program emerge from this vicious attack stronger than before.  Because of our unique character as a research one flagship university with a majority-minority student population, the University of New Mexico has a special responsibility to protect and serve communities that have faced and continue to face discrimination and threats of violence and to develop deep expertise in research and teaching in the humanities and social sciences in the study of diverse communities at home and abroad. The Africana Studies program is an essential part of that mission and together we will deepen the College's commitment to developing a deeper understanding of how to create a more just and equitable nation and world.
We look forward to working with the leadership of Africana Studies on concrete plans to advance the program in the weeks and months to come.
Mark Peceny
Dean, College of Arts and Sciences