About Dr. Diane L. Marshall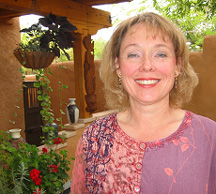 After earning her Ph.D. from the University of Texas, Dr. Marshall joined the UNM faculty in August 1985 as an Assistant Professor in the Department of Biology. During her 36 years at UNM she published widely, and earned substantial grant funding in the areas of plant ecology, plant reproductive ecology, and plant population biology. She mentored dozens of students and taught a host of undergraduate and graduate courses in these same areas.
For six years, from 2011 through 2016, Dr. Marshall was the Director of UNM's Maximizing Access to Research Careers (MARC) Program. Funded by a multi-year multi-million dollar grant from the National Institutes of Health (NIH), the MARC Program prepares underrepresented undergraduate students for graduate-level research in the biomedical sciences. At various times Dr. Marshall also served as Associate Chair, Undergraduate Advisor, Director of Outcomes Assessment, and Director for Curriculum Implementation in the Department of Biology. In the year leading up to her retirement from UNM, during AY 2020-2021, she served as Interim Dean of UNM's Honors College and completed an illustrious 9-year term as Associate Dean for Curriculum and Instruction in the College of Arts and Sciences.
During her tenure as Associate Dean, Dr. Marshall oversaw curricular changes across the College as Chair of the A&S Curriculum Committee and she represented the College on a number of university-level committees that were focused on curricular improvements and student success. She also managed instructional needs across Arts and Sciences, and helped ensure that students had available the courses they needed to progress toward their degrees, through her masterful oversight of the College's $3+ million budget for part-time/contingent instruction. Indeed, the double-digit improvements that the College saw in its 4- and 6-year graduation rates during her time as Associate Dean owe much to her effectiveness in investing College resources so that it would be our students who enjoyed the most significant return.
Dr. Marshall's students-first principles also animated the investments that she made in projects that enhanced the curriculum and course offerings in the College. In collaboration with staff members in the A&S Center for Academic Success, Dr. Marshall helped develop ARSC 498: Arts and Sciences Interdisciplinary Research Opportunities, a course that allows students to participate in research that spans multiple departments and earn credit for their work. She also helped redesign the curriculum of ARSC 198: Student Success Seminar Topics so that it focused on tools and skills that are essential for a first-year student's successful transition to life at a Research-1 University. In its first three years on the class schedule, enrollment in the newly refashioned, research-oriented version of ARSC 198 boomed from 25 students in Fall 2019 to 272 students in Fall 2021.
Dr. Marshall also took a student-centered approach in her efforts to enhance the General Education curriculum of the College. Noticing students' growing interest in courses addressing topics related to health and healthcare, she provided College-sponsored stipends to encourage the development of new and now widely popular General Education courses focused on health-related topics. Such courses include COMM 2121: Introduction to Interpersonal Health Communication and RELG 1550: Religion, Health and Medicine.
Dr. Marshall's commitment to letting the student learning experience direct curricular change was a hallmark of her 9-year career as Associate Dean and her entire 36-year career at UNM. With the Marshall Award for Course Development and Curriculum Enhancement we honor this student-centered vision of how to improve instruction and celebrate Dr. Marshall's many successes in bringing positive and lasting change to the curriculum of the UNM College of Arts and Sciences.