Three New Distinguished Professors Named
Posted: June 24, 2020
The College of Arts & Sciences congratulates its newest Distinguished Professors.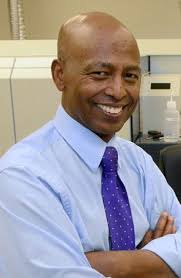 Dr. Yemane Asmerom, Professor of Earth and Planetary Sciences, is now completing his 27th year as a faculty member at UNM. He has built a strong international reputation for his world class radiogenic isotope laboratory and for his applications of the techniques of this lab to address a wide range of issues related to climate change and its impact on human civilizations, especially in the southwestern United States and Mesoamerica. He is a fellow of Geochemical Society & European Geochemical Society (2016) and the Geological Society of America (2015).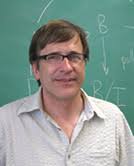 Dr. Terry Loring, Professor of Mathematics and Statistics, is now completing his 30th year as a faculty member at UNM. His research in C*-algebras and K-theory, with major advances in applications to critical problems in Physics,h as been published in Pure Mathematics journals and top journals in Physics. Dr. Loring was recently named a Fellow of the American Mathematical Society.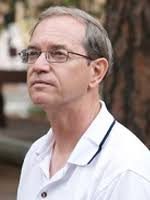 Dr. Sherman Wilcox has been a Professor of Linguistics at UNM since earning his PhD here in 1988. He has built a strong international reputation for his contributions to Cognitive Linguistics and the Linguistics of Sign Languages, and is one of few scholars who has been able to demonstrate expertise in the study of sign languages from many nations, not just American Sign Language. He has recently been named the President of the International Cognitive Linguistics Association, a reflection of his international stature in his discipline.
Each of these thee outstanding scholars were selected by the Provost on June 24, 2020, from a strong pool of nominations across the University to hold the highest faculty rank attainable at UNM.
Read more at UNM Newsroom.