Mark Peceny, Dean of Arts and Sciences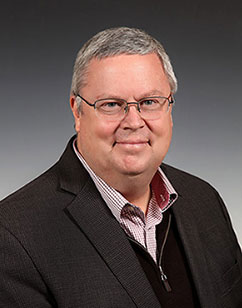 Mark Peceny earned his Ph.D. in Political Science from Stanford University in 1993 and joined the faculty of the Department of Political Science at the University of New Mexico in 1992. He has taught a wide range of courses in the field of international relations at UNM, including: International Politics, American Foreign Policy, International War, Civil War, U.S. National Security Policy, Inter-American Relations, International Political Economy, and International Relations Theory and earned teaching awards at the College and University levels for his work in the classroom.  He studies the relationship between democracy, dictatorship, and the international system, both at how political regimes shape the behavior of states in the world and at how the international system shapes democracy within states. His work has appeared in a wide range of journals in the discipline, including the American Political Science Review, International Organization, and International Studies Quarterly.  Penn State University Press published his book, Democracy at the Point of Bayonets, in 1999. He served as Chair of the Department of Political Science from 2005-2011 and has been Dean of the College of Arts and Sciences since 2011.
Our Associate Deans
Interim Associate Dean for Research
My research area in the Geosciences is Aqueous and Sedimentary Geochemistry. My research involves applications of low-temperature geochemistry to problems in hydrochemistry, diagenesis, geomicrobiology, and geothermal processes. My research approach combines field examination of modern environments (biogeochemistry of water and sediments) with laboratory analysis as well as core and outcrop evaluations applied to evaluate paleohydrology, spring sustainability and reservoir/aquifer characteristics. Additional activities include geoscience outreach, K-12 outreach, and science education research as well as programs to increase the participation of under-represented groups in the science disciplines.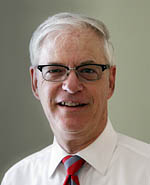 Senior Associate Dean & Associate Dean of Faculty
Philip is a Professor in the Department of Economics and currently the Associate Dean for Faculty and Senior Associate Dean.  He joined UNM in 1989 having completed his undergraduate and Master's degrees in Economics from the University of Western Australia and his Ph.D. in Economics from the University of California, Santa Barbara.  Philip teaches and researches in the fields of public finance, personal investing, risk management and the evaluation of public policies.  He has published on investing in education, higher education financing, valuing environmental amenities, the contingent valuation method, the economic costs of adolescent parenting and most recently on risk management, mitigation and insurance.  He is also a member of the National Association of Forensic Economics.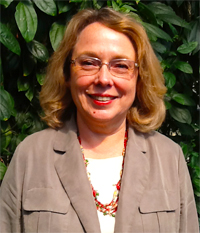 Associate Dean for Instruction & Curriculum; Student Success
Diane presently serves as the Director of the Minority Access to Research Careers Program, a $2 million dollar five year grant funded by NIH.  She recently served as Academic Advisor for the Initiatives to Maximize Student Diversity program. She has also served as Academic Program Review Coordinator, Director of Curriculum Implementation, Undergraduate Advisor, and Associate Chair in Biology. From 1996-1999, Diane coordinated student outcomes assessment for UNM. Her work on plant mating systems has earned hundreds of thousands of dollars in federal funding, been published in well-recognized journals, and provided opportunities to closely mentor nearly a hundred undergraduate or graduate students in her research program.