Director Search, Center on Alcoholism, Substance Abuse and Addictions (CASAA)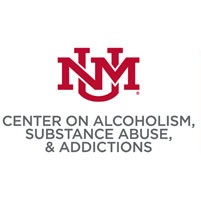 Posted: October 23, 2017
The University of New Mexico (UNM) is currently seeking a dynamic, innovative, results-oriented, senior addiction scientist for the position of Director of the Center on Alcoholism, Substance Abuse and Addictions (CASAA), one of UNM's premier strategic research centers. The selected candidate will report directly to the Vice President for Research (VPR), and will be a tenured faculty member of the College of Arts and Sciences.
Minimum Qualifications
Ph.D., M.D., DrPH (or comparable terminal degree) in a field relevant to addictions research
Rank of Associate or Full Professor (or equivalent if not currently employed in an academic setting)
Strong record of research productivity in the addictions area
Preferred Qualifications
Demonstrated leadership and management skills in a highly productive research setting
Ability to articulate a vision for the future of addictions research and future directions for CASAA within that vision
Record of substantial successful funded research in the addictions field
Publication record commensurate with a senior scientist/faculty member
Solid plans to continue to have an active program of research
Record of successfully recruiting and mentoring investigators
Record of successfully teaching and mentoring students
Record of engagement with and leadership in the addictions field through, for example, editorial service, service on federal review committees, service on advisory panels or engagement with professional societies
Demonstrated success working collaboratively in partnership with colleagues across disciplines and/or sites
A demonstrated commitment to diversity, equity, inclusion and student success, as well as, working with broadly diverse communities
---
For complete details of this position, please visit http://casaadirectorsearch.unm.edu.
To apply, visit: https//unmjobs.unm.edu/ and reference: REQ2606
Best consideration date for applications: December 15, 2017
The University of New Mexico is an Equal Opportunity/Affirmative Action employer and educator.