Distinguished Professor Barbara McCrady honored with UNM's 63rd Annual Research Lecture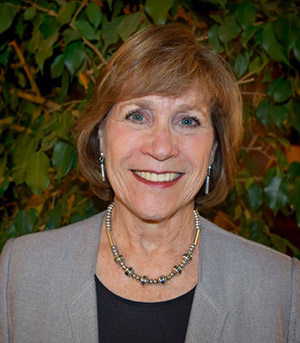 Posted: March 23, 2018
The 1960s were a time of social activism, with the idea of "changing the world" a prevalent way of thinking. It was a decade of revolution that shaped many – including Dr. Barbara McCrady, Distinguished Professor of Psychology and the director of The University of New Mexico's Center on Alcoholism, Substance Abuse, and Addictions.
As an undergraduate biology major at Purdue University, McCrady was looking for her calling. She became a lab technician in a developmental neurobiology lab, thinking that the results of the research would one day make a difference in the lives of others. However, after taking an abnormal psychology course McCrady began to see that psychology provided a different avenue to foster individual health and improve the lives of others. "I really wanted to do something with immediate social impact," she said.
Now, more than 45 years later, McCrady is being recognized as UNM's 63rd Annual Research Lecture recipient, one of the highest honors the University bestows on its faculty. This selection is made by the UNM Research Policy Committee and through nominations from peers across the United States and abroad.
As part of the ARL honor, McCrady presents a lecture, "Til Death Do Us Part: A Lifetime of Research to Better Understand and Treat Alcohol Disorders in the Family," on Wednesday, April 4 in the Centennial Engineering Center. The event starts at 5:30 p.m. A reception follows afterward.
Read the full story at UNM Newsroom.