Welcome to the Advisement Center
A&S Advisement during COVID
In an effort to keep everyone safe during the ongoing COVID-19 pandemic, we are conducting advising appointments and workshops virtually.

Your A&S advisors are here for you during this difficult time. We ask that you schedule a 30-minute appointment through LoboAchieve to talk with us. Unfortunately, we cannot currently accommodate walk-in appointments.
Please indicate the following in your appointment request:
Method of Appointment

Zoom (preferred) - We recommend that you download Zoom. Your advisor will send a Zoom link to your UNM email prior to your scheduled appointment.
Phone Call - Provide your phone number. Your advisor will call this number at your scheduled appointment time, sometimes from a blocked number.



 Reason for Appointment
Please provide a brief explanation of your reasons for visiting your advisor. This might be something like:
- Holds on account
- Class schedule
- Registration questions
- Any other reason you might need to see your advisor


Questions about your classes?
Contact your instructor or TA for any questions relating to specific courses you are taking, including if there will be a virtual component and any expectations around that.
Workshops and Department Orientations
- Online versions of the Graduation Planning Workshop and New Student Learning Workshop with accompanying instructions will be sent to your UNM email.
- Your advisor will email you regarding your Department Orientation when it becomes available. You will see an associated hold on your account.
For more information on UNM's COVID-19 procedures and plans, please visit bringbackthepack.unm.edu. 
If you have any questions, please contact your advisor or our front desk at asadvise@unm.edu.
We are here for you and we look forward to speaking with you soon.
Sincerely,
The Arts & Sciences Advisement Center
Arts and Sciences firmly believe that we are partners with our students. Together we embark on an educational journey.  We are the navigators while the students are the drivers. We educate our students on pathways to degrees. We expose our students to strategies, tools and resources that support their progress. We offer enhancement opportunities by connecting the students with their department and other resources.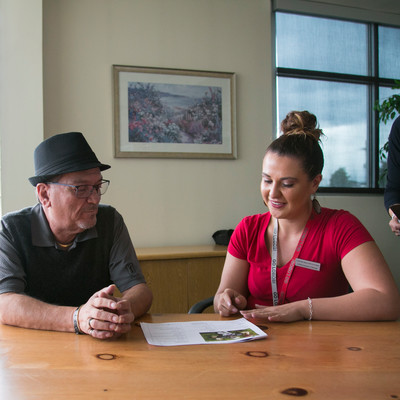 We do not choose for our students. You make all final decisions, but we are here to support you in whatever way we can.
We Advise - You Decide
What do we offer:
We offer our students several modes of connecting and communicating with us. Click here for detailed description of delivery methods.
Role of an Advisor:

 

Responsibilities of an Advisee:

 

Encourages and supports you in gaining skills to define and develop educational goals
Connects you with valuable campus offices and resources
Extensive knowledge of your degree program, course offerings, and institutional policies
Monitors your academic progress
In the end, certifies your graduation

 

Review and understand your A&S Advising Syllabus
Utilize key University resources and websites
Meet with your major advisor on a regular basis
Arrive to advisement sessions prepared to learn- be an active learner
Be forthcoming and clarify your academic needs
Read your UNM email- frequently
Be open to recommendations, new opportunities and exploration
Where are We Located?
Our advisors spend most of their time in the departments of the students they serve but the Advisement Center is our "Hub" and you can always ask us in the center where to go for your individual needs.
A&S Advisement LoboChat Podcast: