How to Find Instruction Meeting Types
Why does this matter?
Due to the Coronavirus epidemic, many courses have been converted to online courses. Double-check your instruction meeting types to make sure you know how and when to attend your classes!
See the Instruction Meeting Types

Consider the following...
You live off-campus and plan to do your remote courses from home in an effort lessen the number of people on campus. You have a Remote Scheduled course and then a 100% Face-to-Face course scheduled 15 minutes later.
Do you have enough time to get from your house to your in-person course?
How to Find Your Course Meeting Type
Already registered for courses: the easiest way to see meeting types for all of your courses at once is to use the Registration Portal method.
Looking for courses: use any of the other options.
Use the UNM Registration Portal
Use Class Search
Use schedule.unm.edu
     How to find courses with face-to-face components
Use the Registration Portal
Log in to my.unm.edu.
Click on the Register for Classes Quick Link on the LoboWeb banner.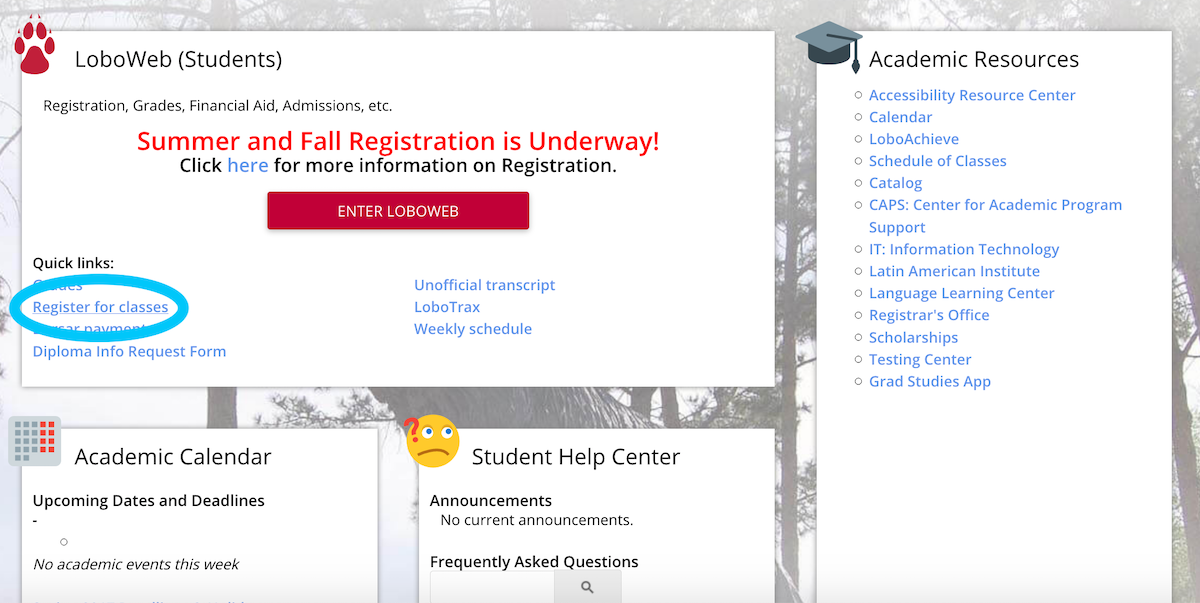 Click on the Registration Portal button.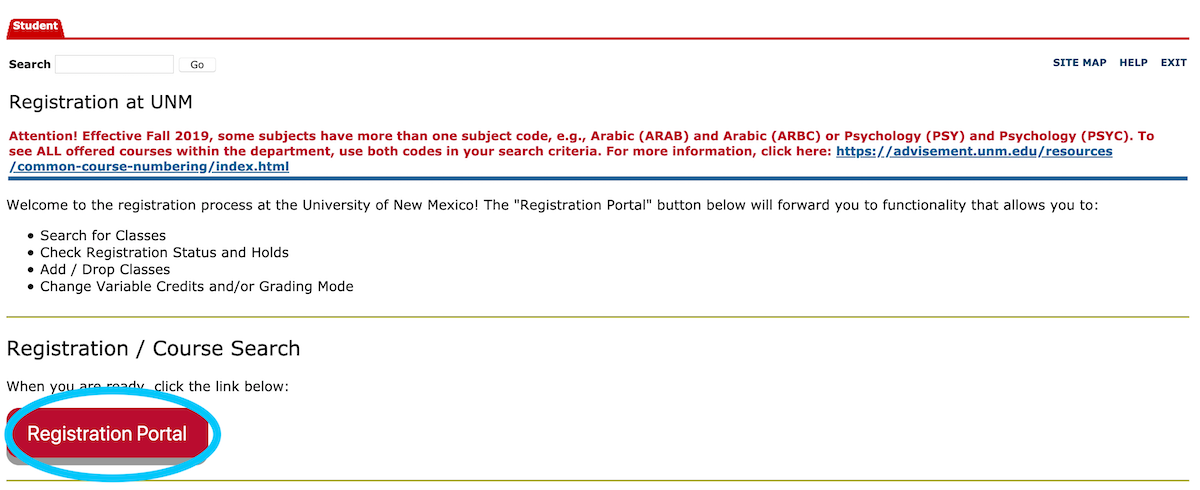 Click on the View My Schedule option.

 Select the appropriate school term.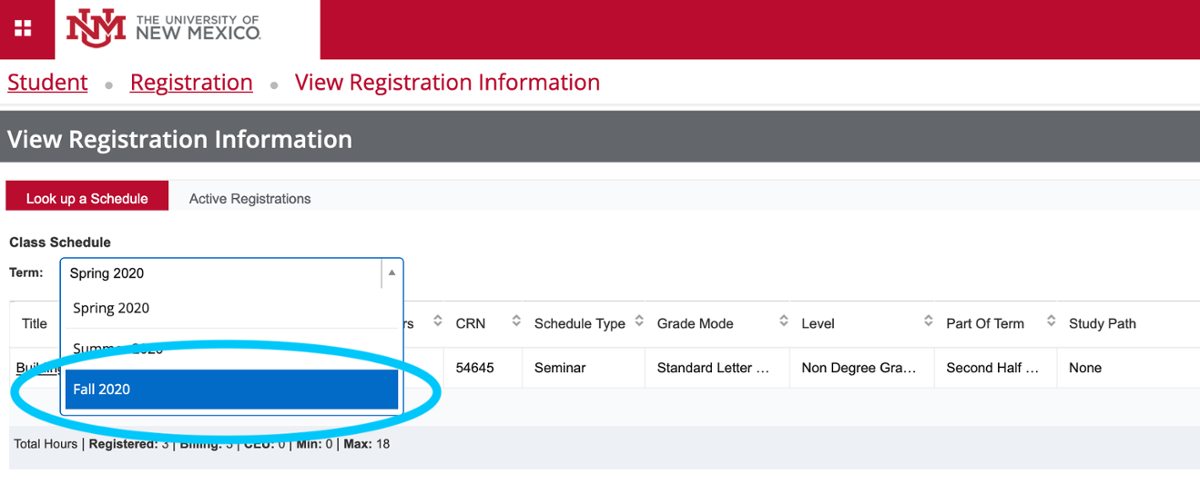 Select the Schedule Details tab to see your course meeting types.

In the example below, we can see that the first course listed has two meeting times and meeting type descriptions. It is a Face-to-Face Plus Remote Scheduled course - a combination of in-person, on-campus and online scheduled (synchronous) meeting types.
The second course has a Remote Scheduled course meeting type.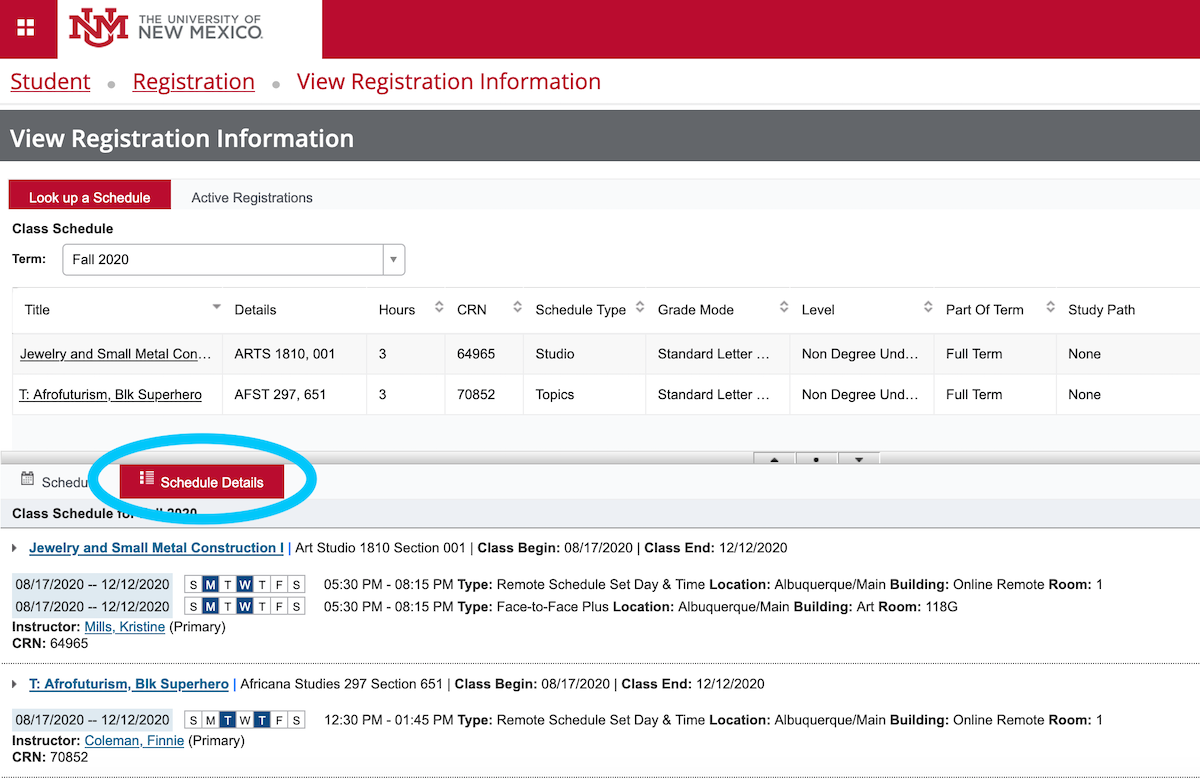 Use Class Search

This video explains how our instruction/course meeting types have changed in response to COVID-19 guidelines, and how to find important information about course requirements.
Instructions on how to find instruction/course meeting types using Class Search begin around 1 minute.
Use schedule.unm.edu
On the Schedule of Classes, it's easy to see the instruction meeting type. Just look under the "Meeting Type" column.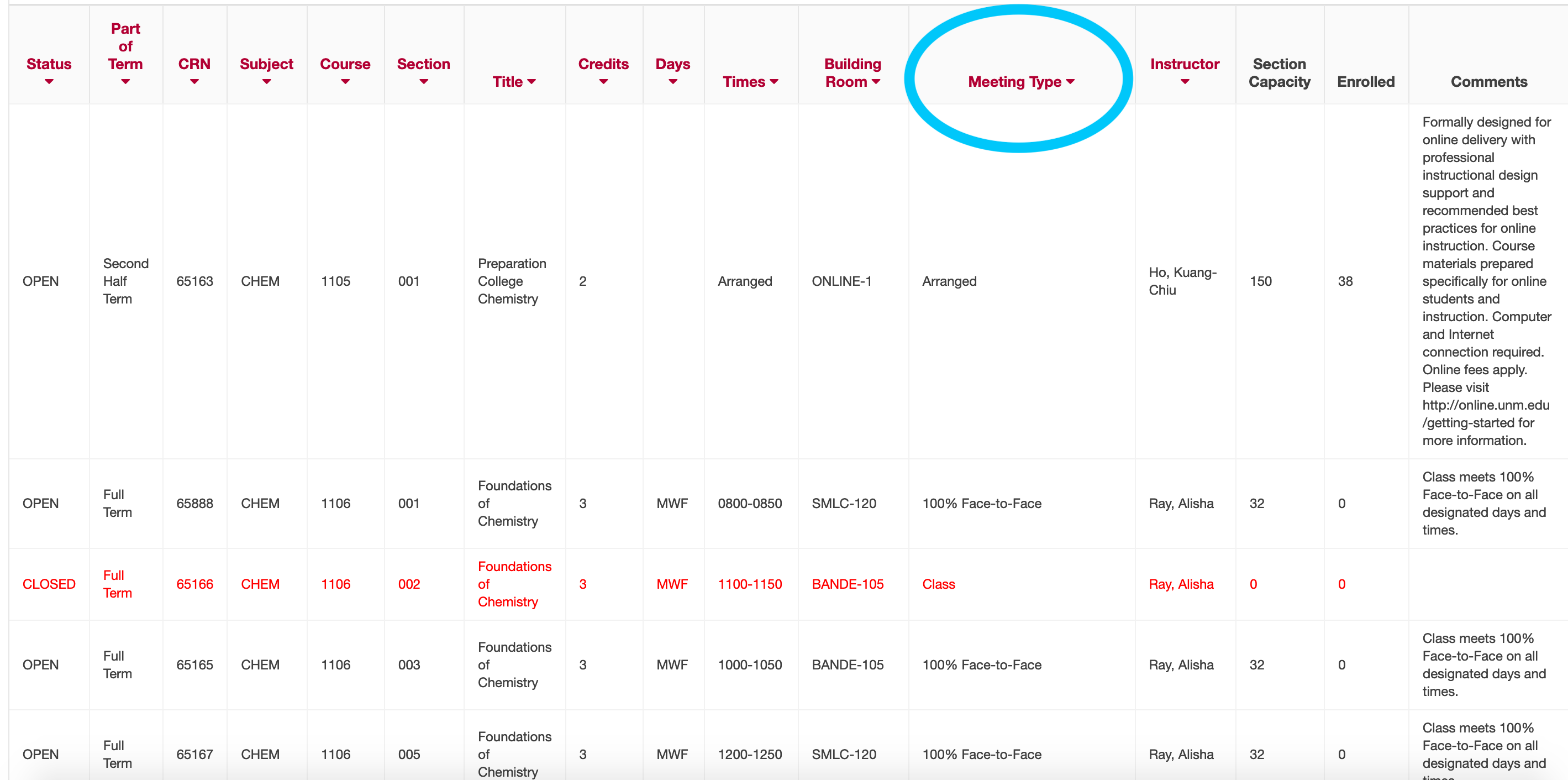 How to find courses with face-to-face components
We get it - you prefer to attend your courses in person. UNM has limited the number of courses with in-person components to comply with New Mexico's COVID-19 guidelines and to reduce the number of people on campus, but we are currently offering courses with some face-to-face instruction.
On the Fall 2020 Schedule, click on the Meeting Type column heading.

In the Filter... search bar, type "face" and press Enter or Return on your keyboard. This will show you all courses with at least some face-to-face component.

You can filter by Subject (or any other search term) by clicking on the respective column's heading.