Three in Arts and Sciences named Distinguished Professors
Posted: October 11, 2018
Three educators in UNM's College of Arts and Sciences have been awarded the title of Distinguished Professor. They are Drs. Timothy Graham, Gregory Taylor, and Karl Karlstrom.
Graham, who is also the director of the Institute for Medieval Studies, focuses his research on the production and use of medieval manuscripts; more specifically, "how handwritten books were made between the fifth and fifteenth centuries and how those books have been studied, used, and abused by owners and readers from the Middle Ages to the present," he said.
Graham specializes in manuscripts produced in England during the Anglo-Saxon period and researches how those manuscripts were studied in subsequent centuries. His current research is focused on how Anglo-Saxon manuscripts were used by two scholars, Abraham Wheelock and Elizabeth Elstob, of the 17th and early 18th centuries.
Graham cites his experience working with collections of Anglo-Saxon manuscripts at Corpus Christi College at the University of Cambridge, England, as a fundamental stage of his career. The book he wrote with co-author Raymond Clemens, Introduction to Manuscript Studies,  has been utilized worldwide and has established itself as the primary work in its field.
"It is an honor and a privilege to be promoted to the rank of distinguished professor and to be associated with some extraordinarily talented faculty within the College of Arts and Sciences. While the rank is awarded primarily for research accomplishments, I like to think that my promotion also reflects the prominent place that UNM has carved out for itself nationally and internationally in the field of Medieval Studies," Graham said.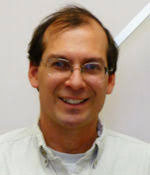 Arts and Sciences also would also like to congratulate Taylor, a professor of physics and astronomy and the director of the Center for Astrophysical Research and Technologies.
Taylor's primary area of interest is advancing discoveries in astrophysics through observations at the lowest frequencies possible from the Earth's surface.
In order to achieve increases in sensitivity and resolution at these wavelengths, Taylor and others at UNM have developed the Long Wavelength Array (LWA). According to their website, this radio observatory "…utilizes inexpensive antenna stations to build a very large aperture to probe the depths of space at the lowest frequencies - between 10 MHz and 88 MHz."
Taylor and his former doctoral student, Ken Obenberger, have employed the LWA to discover that meteors release a kind of self-emission in the HF/VHF radio bands when they enter Earth's atmosphere. Taylor and his colleagues have come to refer to this as a "meteor radio afterglow" and have recently received an NSF award to continue their research on this discovery.
Currently, Taylor is working with Research Professor Jayce Dowell and UNM undergraduate Ivey Davis in utilizing the LWA to locate and study flares from stars containing powerful magnetic storms.While these flares have been previously studied at high frequencies, little is known about them at low frequencies. The UNM team is attempting to learn about the strength and rate of flares at low frequencies which could yield clues to the strength and configuration of the magnetic fields.
"It is certainly very nice to feel appreciated by the University and my colleagues. I see this honor as a validation of all the work of the students, postdocs, and faculty that helped me in building and then using the Long Wavelength Array here at UNM," Taylor said.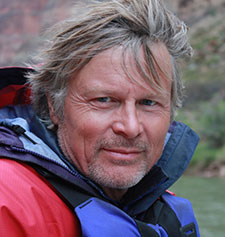 Karlstrom, professor of Earth and Planetary Sciences, is another researcher to rise to the rank of distinguished professor.
Karlstrom's research interests lie in a variety of sub-disciplines within geology. His most recent work focuses on the study of continents during plate tectonic interactions, specifically that of southwestern North America.
Along with teaching classes of all levels, Karlstrom helped to design an exhibit at the Grand Canyon called the Trail of Time, "a 4.6 km-long timeline trail on the south rim marked off with each meter equaling 1 million years of Earth history," he said.
Karlstrom, along with his colleague and wife, Dr. Laura Crossey, also a professor in the Earth and Planetary Sciences Department, continue to build upon aspects of the exhibit to make connections between their latest knowledge of Grand Canyon geology and improved public interpretation and appreciation of that research.
"I am appreciative to be recognized at the rank of distinguished professor. I became a full professor at UNM in 1994, so this represents a much appreciated rank advancement and recognition after two plus decades of service at UNM. The faculty at UNM is world-class and it is a great honor to be considered one of our distinguished professors," Karlstrom said.
-Story by Felina Martinez