PAÍS Groundbreaking, March 20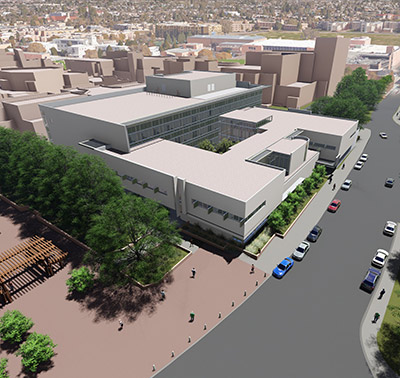 Posted: March 15, 2018
On Tuesday, March 20 at 3 p.m. when UNM officials break ground on the new Physics & Astronomy and Interdisciplinary Science (PAÍS), a state-of-the-art, 137,000 square foot facility that will be built with the purpose of revolutionizing research. PAÍS will not only change the face of the UNM campus and provide cutting edge facilities, it will also make a huge impact on the way students and faculty work to solve problems.
The groundbreaking, hosted by UNM Arts & Sciences Dean Mark Peceny, takes place at the construction site located near the construction trailers at the northeast corner of Yale Mall (Redondo and Yale, NE). UNM President Garnett S. Stokes and other dignitaries will also provide comments.
Read the full article at UNM Newsroom.