Stephonae Nelson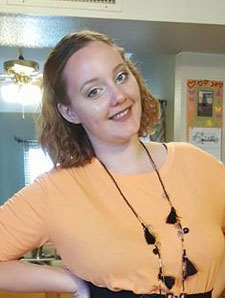 Senior Academic Advisor
As a UNM Alumni, I graduated with a double major BA in Psychology and Family Studies. After years of being a recluse in High School, I became a highly involved student in College. I completed the Disney College Program in Orlando Florida in 2013, joined Greek Life as an active member of Alpha Chi Omega, became a New Student Orientation Leader, and a Resident Advisor. I encourage all students to become involved on campus to improve your resume, create networking connections, and build a sense of community here at UNM.
 
It is my firm belief all students should complete at least one semester long internship, field experience, or volunteer commitment before they graduate. This allows you to find mentors in your desired field, build your experience for future employment opportunities, and confirm whether or not you are interested in pursuing this field post-graduation. Please come see me at least once a semester. We can discuss your degree requirements as well as find opportunities for you to professionally/personally develop.
 
I have successfully completed Safe Zone training through the LGBTQ resource center to serve as an ally for LGBTQ. I am Green Zone certified through the Veteran's Resource Center to better assist our veterans, service members, and their families. I am also Dream Zone Certified as an "UndocuAlly" for undocumented students.

Ultimately: I am dedicated to any Lobo whenever possible. You are not alone here. You matter.
Majors Advised
Chemistry
Mathematics
Statistics